Granite Quality Guaranteed
Beautiful and elegant, suitable for any interior design.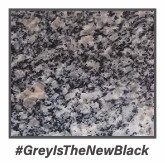 Grey Sparkle
Granite is our specialty. Where the Mavoloni Hil has various granite rock formation in various colours, we have only managed to commercialise one colour - Grey Sparkle Not only is it elegant , it is a versatile colour that easily blends with most hues and building materials . With time, as we continue to perfect our art , we will explore deeper to extract the other colours.



Granite is damage free – Placing hot items or cutting on granite will never damage the surface.
Granite is sanitary – This high quality product naturally adds values to your home or office
Granite adds value – Granite is easy to clean – simply use warm water and mild detergent to keep your surfaces clean.